In this day and age, subjects like recycling and efficiency are part of everyday (business) life. We have been manufacturing high-end induction heaters for countless industry, maintenance- and repair shops since 1992. Our products, even our earliest models, are still in operation throughout the world. In our experience, it's not uncommon for an induction heater to last 15 years in industrial environments. In case of industrial tools built by TM Induction Heating, we do our best to offer cost-effective solutions for prolonging the lifetime of the device.
(Self-)repair is a very cost-effective option to restore functionality of your induction heater.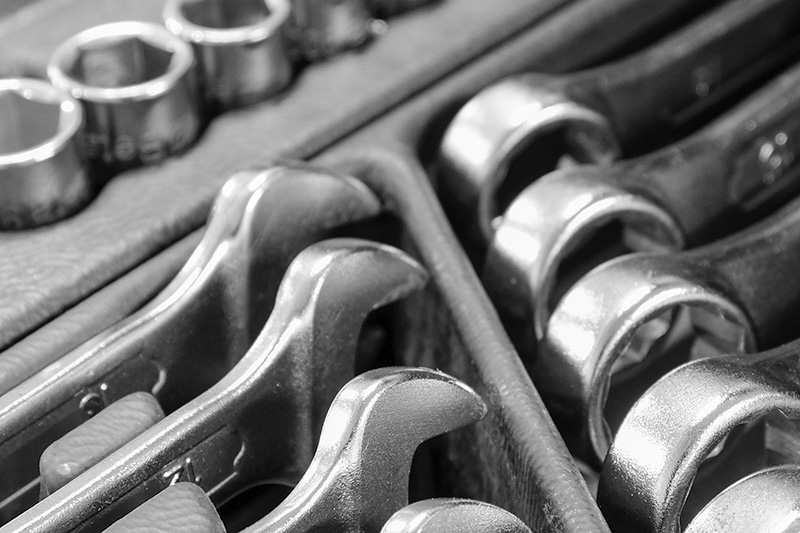 Regular maintenance helps ensure a long life for an induction heater, but in some cases wearing parts and/or electronics must be replaced entirely before the device can be redeployed. Over the years we've created a lot of product ranges that we're still able to repair to this day.
As original manufacturer for various brands, we can supply users of older induction heaters with original (spare) parts and support during the self-repair. Here is a list of the product ranges that we regularly provide spare parts for:
Product Ranges
TM Thermo
Easytherm
SURETHERM
Easyheat
AWG (by FAG)
HEATER (by FAG / Schaeffler)
Fast / Safe Therm (by NTN-SNR)
SmartTEMP (by NTN-SNR)
T-AW (by Kukko)
GIH (by GISS)
Specific device types are listed on the bottom of this webpage.
Another option is to outsource your repairs to TM Induction Heating. If you choose to go this route, you can send the induction heater to our factory and we will make an overview of costs for the repair. The overview is free of charge.
After approval, we will get to work for you. We conclude every repair with a full test procedure. Your device will be returned completely refurbished, ready for a new future.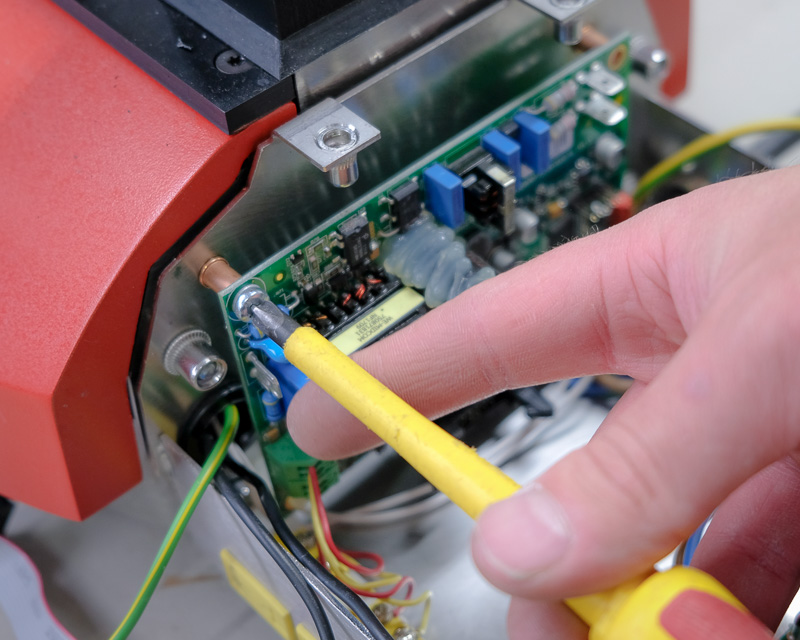 Curious to know if your induction heater can be repaired? Don't hesitate to reach out to us. You can use our Support Request form to supply us with the information we need to help you further.
Still covered by warranty?
If the induction heater was build in recent years and is still in the warranty period (or if your unsure if this is the case), we ask you to fill out our Support Request form as well. Send us the details (heater type, serial number, point of sale) of the device, and we'll do the rest.
---
Device Types
Easytherm
Easytherm 1
Easytherm 2
Easytherm 3.5 (HQ)
Easytherm 15 (HQ)
Easytherm 30 (HQ)
Easytherm 60 (HQ)
Easytherm 100 (HQ)
Easytherm 250
SURETHERM
SURETHERM 10X
SURETHERM 20X
SURETHERM 30X
SURETHERM PRO 1X
SURETHERM PRO 3X
SURETHERM PRO 6X
Easyheat
Easyheat 305
Easyheat 305
Easyheat 505
Easyheat 555
Easyheat 595
AWG (by FAG)
AWG.MINI
AWG.8
AWG.13
AWG.25
AWG.40
HEATER (by FAG)
HEATER10
HEATER20
HEATER35
HEATER40
HEATER150
HEATER300
HEATER600
HEATER1200
HEATER (by Schaeffler)
HEATER25
HEATER50
HEATER100
HEATER200
HEATER400
HEATER800
HEATER1600
Therm (by SNR)
Therm 20
Therm 35
Therm 150
Fast / Safe Therm (by NTN-SNR)
Fast Therm 20
Fast Therm 35
Fast Therm 150
Fast Therm 300
Safe Therm 700
Safe Therm 1200
SmartTEMP (by NTN-SNR)
SmartTEMP S
SmartTEMP M
SmartTEMP L
SmartTEMP XL
SmartTEMP XXL
SmartTEMP XXXL
TM Thermo
Thermoboy
22 ELA
22 ESA
38 ESA
38 ESAF
38 SUPER
38 GIGANT