TM Induction heating was founded in 1992. Ever since that day we have worked on perfecting the technique and perfecting the equipment. We started out as a small workshop set up by specialists who thought they knew better, and could do a better job. We wanted to create a solution that would be cheaper than the conventional methods (e.g. using an oven or torches) and with a relatively small environmental footprint. Their point has been proven by the fact that we are now a business with over a dozen employees in the Netherlands, but more impressive, active in over fifty countries around the world.
"We'll be honest with you: heating materials the right way takes some practice."
Around the world we supply our equipment through local distributors. With the advantage that they know the local situation, speak the language and know the industry.
Our new production facility has been planned with one eye at the future. With one eye at having to expand this very facility within this foreseeable future.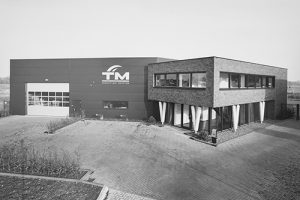 Because we produce everything ourselves, we can keep a tight control at every aspect of the production.
Our factory is also equipped with extensive testing facilities. For the benefit of our customers – we test new applications in house, and for our own benefit: new features and specialties can be put to the test without delay and by our own experienced engineers.
We'll be honest with you: heating materials the right way takes some practice. Let us help you find the right tool for your application. Whether you're looking for a standard machine or for a fully customised heater, just let us know! We understand that you are continuously searching to optimalize production processes, to reduce costs and to improve safety for your employees and customers.