The SURETHERM 20X is a stationary induction heater with ergonomic pivoting yokes, making it a versatile addition to the SURETHERM-series. The pivoting yoke makes for easy workpiece handling as there is no need to lift the part and remove the yoke. To be used for professional mounting of a wide range of parts, including bearings (max. weight: 100 kg, max. diameter: 500 mm). When extension yokes are used, the maximum diameter is 680 mm.
The following yokes are included with SURETHERM 20X:
50 x 48. Additional yoke sizes are listed in our Datasheet. Two magnetic temperature sensors with a length of 500 mm are included as well.
SPECIFICATIONS
Voltage
110 - 230 Vac
Frequency
50 / 60 Hz
Max. current
16 A
Weight
40 kg / 88 lbs
Operating Area (WxH)
180 x 183 mm
7.09 x 7.20″
Footprint (LxB)
540 x 275 mm
21.3 x 10.8"
Workpiece
Min. bore diameter
ø 15 mm / ø 0.59"
Max. outer diameter
ø 500 mm / ø 19.69
Max. width
180 mm / 7.09"
Max. weight
100 kg / 220 lbs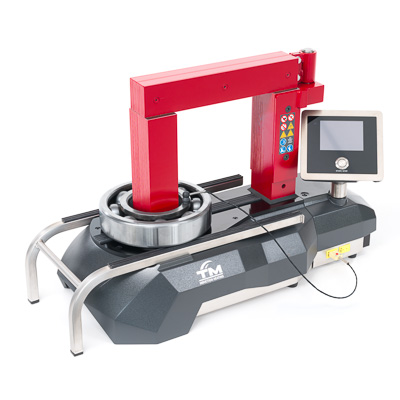 Adaptable all-rounder
Ergonomic pivoting yokes
110 - 230 Vac
Max. Weight (Workpiece) 100 kg / 220 lbs
Contact us