The smallest Easytherm induction heater is the right choice for heating the smallest bearings (min. ID ø 10 mm, max. weight 10 kg). Small bearings are often mounted with tools based on impact, while small bearings are very sensitive to axial forces. With the Easytherm 1 induction heater, correct mounting of the smallest bearings is possible without damage.
The following yokes are included with Easytherm 1:
10 x 10, 20 x 20, 30 x 26. Additional yoke sizes are listed in our Datasheet. A magnetic temperature sensor with a length of 500 mm is included as well.
SPECIFICATIONS
| | |
| --- | --- |
| Voltage | 115 / 230 V |
| Frequency | 50 / 60 Hz |
| Max. current | 10 A |
| Weight excl. yoke(s) | 9 kg |
| Footprint | 230 x 200 mm |
| Max. Temperature | 240 °C / 464 °F |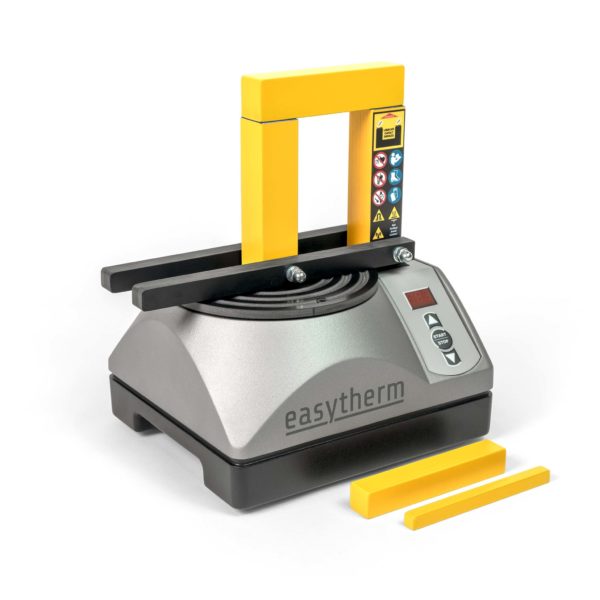 Yokes: 10 x 10, 20 x 20, 30 x 26
Temp. Sensor: 500 mm
Contact us